Are you thinking about or in the process of home renovations, maybe Landscaping, Roofing, a large property clean up or a construction build or demolition?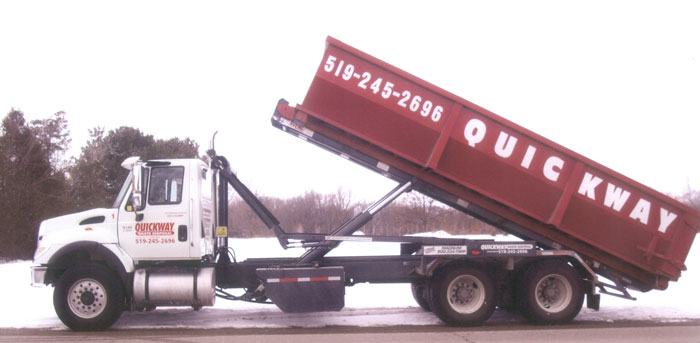 YOU NEED QUICKWAY WASTE DISPOSAL INC.
We are a hassle free dumpster delivery company that will personally deliver and pick up any size container to your home/jobsite. All you have to do is fill it up with whatever waste you want to get rid of and the rest is up to us!
Contact us today and have your bin delivered
(519) 245 – 2696
http://www.quickwaydisposal.ca/
109 Front Street East * Strathroy Ontario * N7G – 1Y8